Why chocolate is the flavor of Fall and Winter.
The reasons why we love chocolate are endless—it's incredibly tasty and, when consumed, can bring you feelings of happiness and joy. Simply put, a rich piece of dark chocolate or a giant chocolate chunk brownie can turn even the worst days around.
While chocolate is certainly enjoyed all year round, it makes several highly anticipated appearances during the colder months, beginning in October and culminating in December. Santa-shaped chocolates, anyone?
As we all know, cacao is the purest form of chocolate and one of the highest sources of antioxidants without the high sugar and with an energy-giving substance called Theobromine (like caffeine). Because cacao is so nutrient-dense, it's a great idea to give you a boost during the dark, colder months, bringing joy and energy at the same time.
Chocolate has become the most popular flavor of the fall and winter for a handful of delicious reasons which craft chocolate makers, beer brewers, bakeries, and cafes all should know:
The weather is colder
As soon as the temperatures drop, the very best season—chocolate season—begins. Rainy and snowy conditions outdoors encourage people to stay inside, pop on a movie, and indulge in a cup of hot cocoa served alongside a warm chocolate chip cookie.
Just like you would crave fresh vegetables and fruits in the summer, we tend to crave more dense foods and treats in the fall. Fruity popsicles and veggie platters are replaced with trays of brownies and double-chocolate cakes, and there's absolutely nothing wrong with that.
Chocolate also makes a fabulous gift on any occasion, such as birthdays, anniversaries, and even just because you're thinking of someone. But in the summer, sending or shipping chocolate as a gift often results in a melted mess. When the weather cools down a bit, chocolates and other chocolatey items can easily be sent to your friends or loved ones, arriving in one, solid and visually appealing piece.
Also, people tend to lack vitamin D in the colder weather as there's less sun shining. Because of this, we crave a quick and efficient mood boost. Many studies show that dark chocolate contains anti-inflammatory flavonoids, and releases endorphins, tryptophan, tyrosine, phenylethylamine, and serotonin when consumed. Serotonin can act as an antidepressant, helping you brave the hecticness of the Christmas season and January blues in a much happier mood.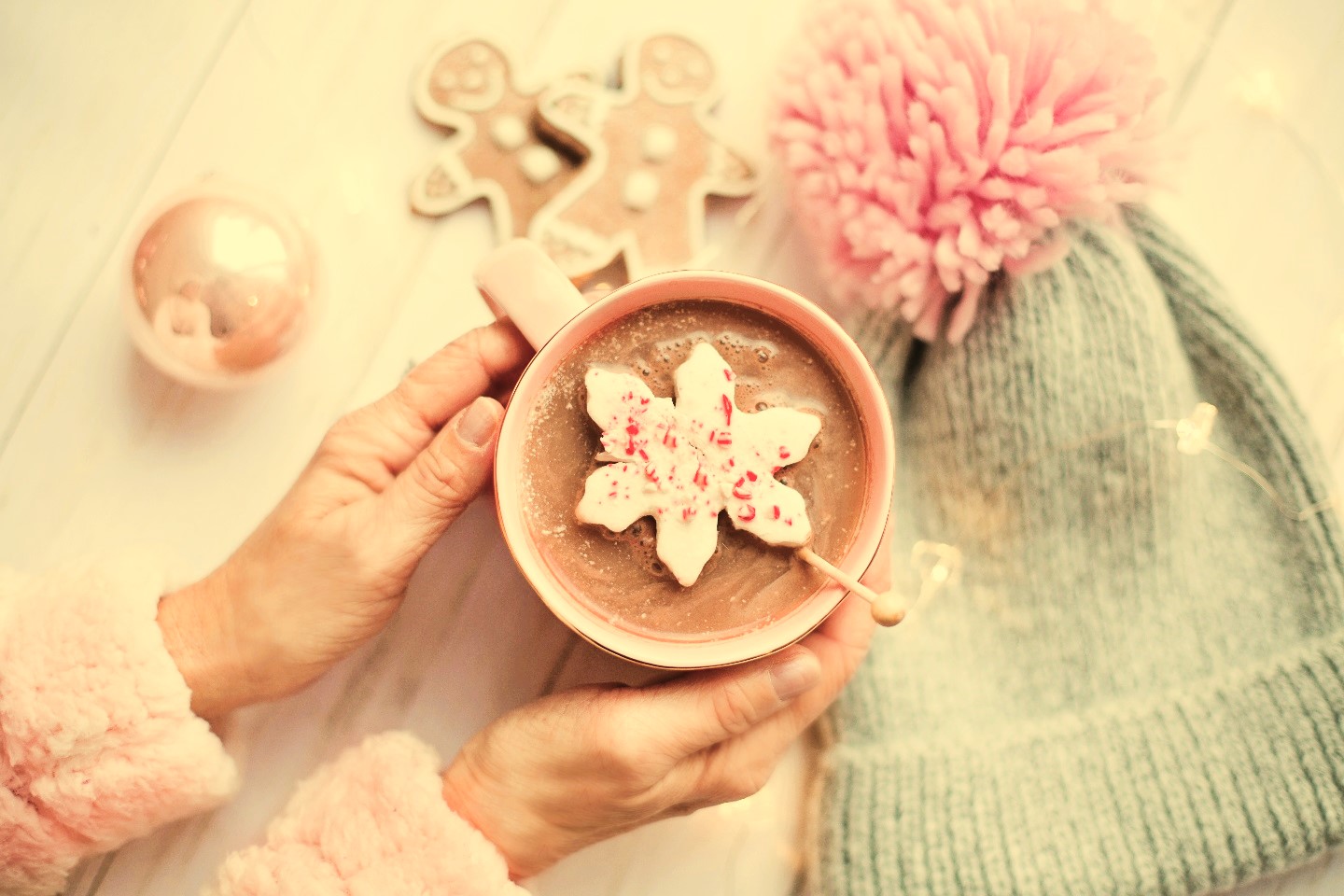 Hot chocolate also becomes everyone's beverage of choice in the fall and winter. A delicious cup can be made with quality cacao, maple syrup, real milk or a milk alternative, and a splash of vanilla extract. This is also much healthier than the premade hot chocolate mixes sold at grocery stores that contain fillers and too much high-fructose sweeteners and unhealthy bleached sugars. There are few things more rewarding than a giant mug of hot chocolate topped with whipped cream or marshmallows after an afternoon spent frolicking in the snow or working at the office.
Stronger flavors are preferred in the fall and winter
In the winter season, dessert-inspired flavors push fruity flavors right out of the picture. This much-adored shift can be noticed at bakeries, restaurants, and even breweries. When it comes to desserts, we no longer see fruit pies. Instead, the glass cases at bakeries are occupied with decadent brownies, chocolate cakes, double-chocolate tarts, and mousses. In the colder months, people require more calories to stay warm, which is why they tend to crave heavier foods and treats.
Chocolate is also considered a "comfort food" and with the terrible weather and lack of social events compared to the summer, everyone tends to seek a little bit of comfort. If you notice that your body is craving chocolate, listen to it⁠—the nutrients will help support your body's functions.
Beer enthusiasts can also notice the shift when visiting their local liquor store or brewery. The sour beers, which infuse the beverages with tropical fruits or berries, are no longer offered. Winter ales and stouts have taken their place. Many breweries incorporate cacao to make Chocolate Milk Stouts, Chocolate Raspberry Pastry Stouts, and other chocolate-infused IPAs.
If you're adventurous when it comes to baking, consider making brownies or a chocolate cake with a dark Guinness Stout. Once they come out of the oven, cut them into bite-sized pieces, and layer them into a tin. Your customers can share them with friends or give them as novelty gifts.
The chocolate-filled holidays
Four of the holidays that take place between the beginning of October and the end of February are the heaviest hitters when it comes to chocolate. In October, we have Halloween— characterized by spooky decor, costumes, and trick-or-treating for candy and chocolate. It's near impossible to avoid the scrumptious chocolates that take the shape of pumpkins and ghosts.
In December, we have Hanukkah and Christmas. During the Jewish holiday, many families give out "gelt," gold-wrapped chocolate coins, to children and teachers.
At Christmas, chocolate treats shaped like Santa, snowmen, bells, and snowflakes are tucked into stockings or given as gifts. If you're wondering how chocolate got to be such an essential part of Christmas, it goes way back to the beginning. Christmas used to be known as Nicholas' Day, in several of Eastern European countries and France. On the very special night, Saint Nicholas, who we now know as Santa, would reward children on the "nice" list with chocolates and other sweets.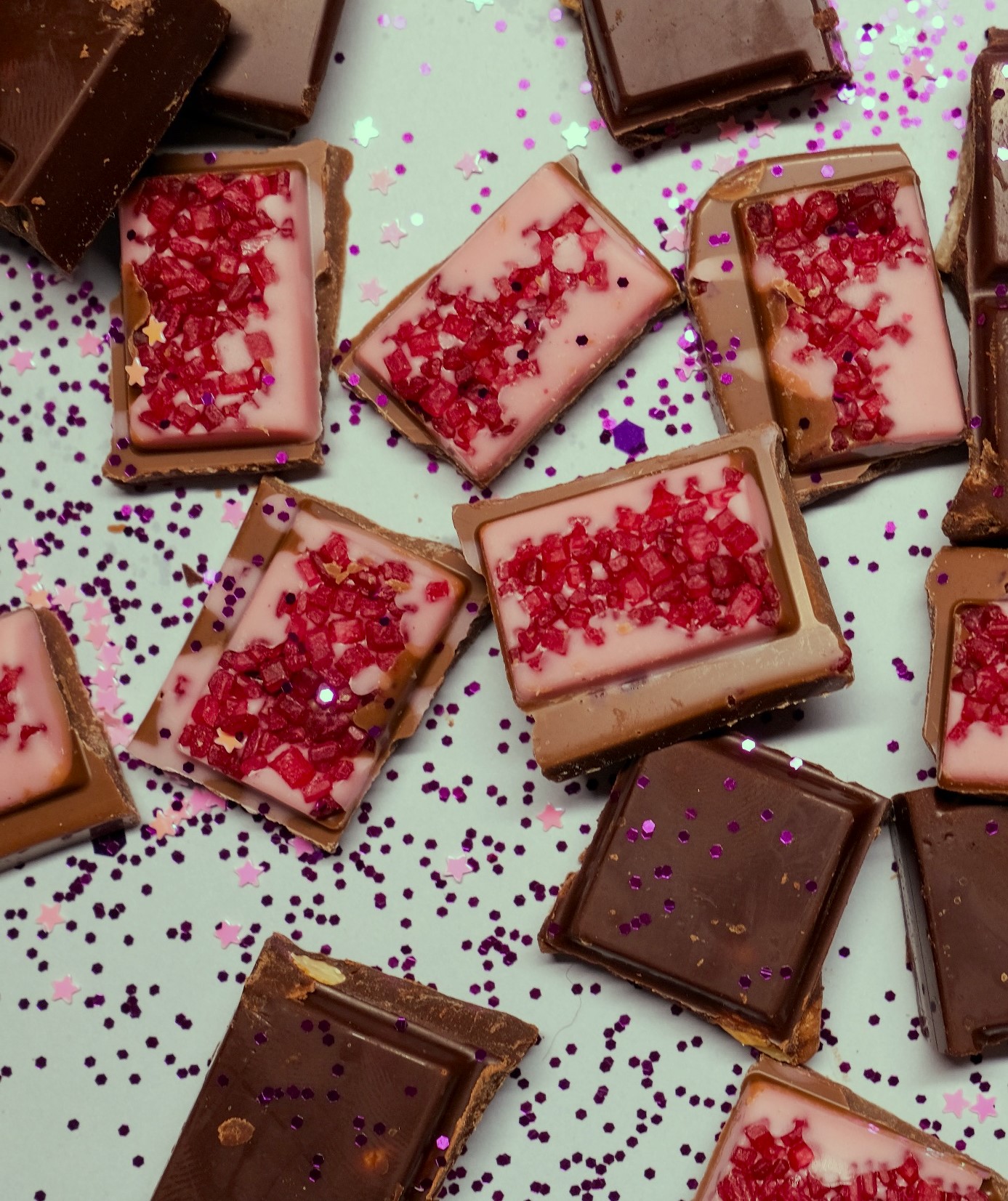 After the New Year rolls in, Valentine's Day on February 14th is arguably the biggest day for chocolates as celebrating requires showering your loved ones in decadent treats and flowers. Chocolate has always been linked to love and lust. But Richard Cadbury, the son of well-known chocolate trader John Cadbury, is the reason why chocolate is forever linked to Valentine's Day. When Richard and his brother took over his father's business in 1861, they decided to package their assorted chocolates in fancy, decorative boxes. Because the assortment boxes were so beautiful, they became a keepsake for many long after the chocolates had disappeared. Giving your loved one a gorgeous, decorated box filled with chocolates became a very romantic gesture.
As a chocolate maker or chocolatier, making your chocolates with pure and wholesome cacao products make a great alternative to store-bought and mass-produced, sugar-filled chocolate hearts. As the consumer market for health-conscious chocoholics or those who are lactose intolerant is increasing year by year, these craft chocolates are now a great and more meaningful gift for any Holiday compared to the other commercial alternatives.
And as hosting dinners and entertaining is still important during the holidays, chocolate desserts like brownies and cakes are a must-have item on the table. The chances of partygoers craving a fruit platter or ice cream are slim-to-none. For those who prefer a lighter dessert after a carb-heavy holiday feast, homemade cacao fudge will satisfy your sweet tooth without causing a belly ache. This fudge can be made with other healthy, vitamin-rich ingredients like coconut oil and almond butter.
Craft chocolate and pasteries make great gifts!
Gift-giving around the holidays most definitely extends beyond edible chocolate sculptures. Many other indulgent gifts are made with cacao, including soaps, beer, teas and coffees, baked goods, and body products. It is noticed that craft and artisan small batch products are usually appreciated much more as it is a more unique and thoughtful gift compared to the commercial corporate brands, not only due to the sourcing and sustainable ingredients but also for the craftsmanship and uniqueness of these products.
If you're looking to make your own or if, as a small business owner, you are looking for "giftable" products to offer, making a giant batch of whipped cacao and coconut body butter is an affordable option that will be loved by all recipients. After following a recipe found online, the body butter can be scooped into cute jars or tubs and finished with a personalized label.
In addition to body butter, cacao-based teas and coffees also make a fabulous gift, as well as handmade soaps. When promoting cacao soaps, be sure to tell them that the cacao in the soap can diminish the appearance of scars and stretch marks, prevent dryness, reduce irritations, moisturize the skin, and provide anti-aging benefits.
The health benefits of cacao and chocolate
Just because the summer is over and we're no longer wearing bathing suits all day doesn't mean we should neglect our overall health. Winter is actually the optimal time to pay attention to your physical and mental well-being as the darker months can come with some negative impacts.
Cacao has achieved superfood status. It contains fiber that promotes digestion and gut health, and may reduce the symptoms and risk of Irritable Bowel Syndrome (IBS) and other gut-related conditions.
Many studies have shown that cacao is effective in lowering your blood pressure and improving blood vessel function, which will improve the overall health of your heart. The chocolatey superfood is also said to reduce stress, improve cognitive function, and lower the risk of diabetes.
In addition to fending off harmful conditions and promoting proper functions, cacao is also filled with several essential minerals and nutrients: iron, calcium, magnesium, potassium, and phosphorus.
During the chillier months, people who typically have iron deficiencies can really struggle to meet their daily iron goals as their bodies are working extra hard to stay warm. If you're tired or cold, adding some cacao nibs or dark chocolate into your diet can improve these pesky symptoms.
Antioxidant-rich cacao can also improve the appearance and texture of your skin, which is another great selling point for skin care products made with cacao. Who wouldn't want to look great in all the holiday family meetings?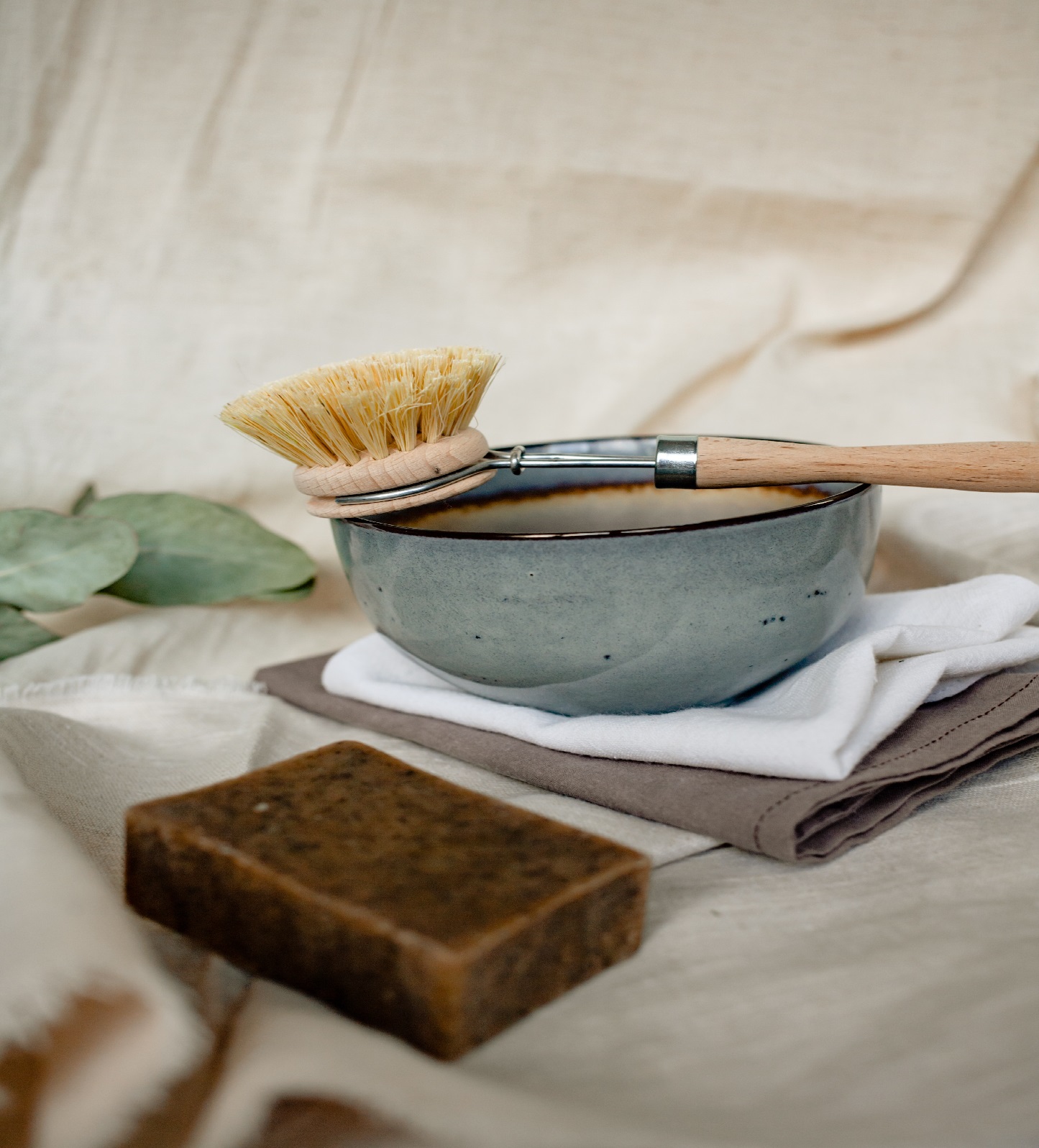 Promoting healthy and welness gifts is a wonderful way to show the receiver that you care about them. And what better way than with skin care made with high quality and sustainable cacao!
Many Fall and Winter spices go well with cacao
Even though chocolate flavors may take over fall and winter baking for many folks, there are tons of other spices that are popular during these months. Pumpkin spice, a blend made with cinnamon, nutmeg, cloves, and ginger, can be found in hot beverages and baked goods like scones and pumpkin pies. All of these spices also go very well with the rich flavors of cacao.
If you're a self-proclaimed pumpkin fanatic, try adding a chocolate swirl to your pumpkin pie or baking some pumpkin and chocolate chip muffins.
Beyond spices, cacao also pairs wonderfully with apples, pears, peppermint, orange peels, chilis, caramels, and sea salt.
Thus, let your creativity flow during the colder seasons. Show your customers why buying craft chocolate, artisan pastries and desserts, and soul-warming hot chocolate beverages are the way to go for the coming season. Let's start with a cacao filled Holiday Season!